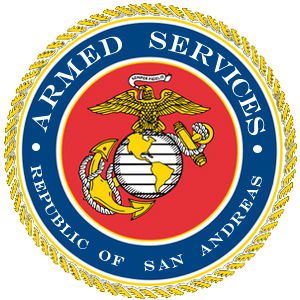 In Character
Roleplay Name:
Harry Jonathan
Age:
21
Place of Birth:
Los Santos, Hospital.
Residential Address:
Los Santos, Richman.
Cell phone Number:
34000155
Why do you want to join the SAAF:
I want to join SAAF to improve my skills, i've worked in SAPD and i've done many things and i've previous experience too so i think i can join SAAF and can show ability easily, I will have to respect my higher rank members as ya'll know that i've been active for 2 or 1 hour in a day, i'll have to clean the criminals around the San Andreas city and always stand for the country, SAAF duty is to help people and i always do that, First i'll do my duty, If one of my family will die i won't go there because there are many enemies so i will defend them, I will take care of the country and will never give up.
What qualities do you possess that make you a suitable candidate?:
1. Teamwork.
Many occupations require to work efficiently with others on work on projects or towards a common goal.
2. Communication and Interpersonal Skills.
According to recruiters, the ability to communicate effectively with others and get along with a variety of different types of personalities are two of the most desirable qualities in job candidates.
3. Analytical Skills.
The ability to recognize problems, distill and define the pertinent issues, and determine and propose effective solutions is invaluable to any employer.
4. Dependability and a Strong Work Ethic.
Employers want reliable employees so candidates should demonstrate dependability, responsibility, and consistency in their job performance.
5. Maturity and a Professional Attitude.
Even new hires should demonstrate poise, maturity and professionalism.
6. Adaptability and Flexibility.
Employers need to know that the people they hire can expand and change as their companies do.
7. Good Personality.
At the interview stage, you possess the qualifications necessary for the job. It comes down to whose personality fits better with the culture of the company.
Out Of Character
IG Name:
Bristol
Score:
208
Previous Law Experience:
San Andreas Police Department, I've been there for a month.
Have you read the above rules?:
Yes.
What was the last reason you were punished by staff:
Taking car while in the event.
Which staff punished you?
Zach
Which major roleplay activity did you initiate or participate in?:
Took part in it.
Anything else you want to add?:
No Thanks.